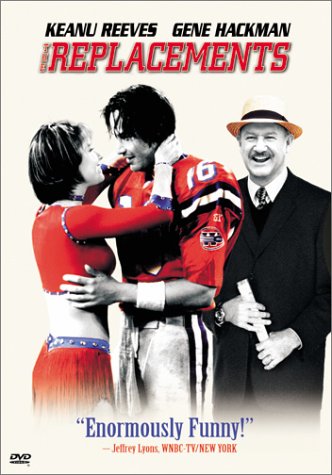 It is my feeling that the possibility of an NFL lockout affects the city of Green Bay, the State of Wisconsin and fans of the Green Bay Packers more than any other entities on the planet. The Packers are the reason that Green Bay exists in the minds of people around the world. Without the Packers, Green Bay would be nothing but a polluted river and love handles. So yeah, if the NFL stops playing for even one week, it is going to have a major impact on the area. In addition, although the Packers are seemingly conservative with their cash, and have planned ahead for this type of work stoppage, I have to think that not having a ridiculously rich owner with alternate sources of income would eventually harm the Packers more than many other franchises.

The following is my opinion of the whole situation. Although I'm confident I could read the entire CBA without falling asleep, and understand what it says, I'm not a labor attorney. I'm not versed on what happens when there is a lockout, or a strike or the rules in place when unions are involved, etc. I'm just a simple caveman, who enjoys watching 12 to 15 hours of NFL football for 20 or so weeks a year, and is confused by the "technology" and "rules" of your complicated society.
I just want to watch people dressed up in a Green Bay Packer uniform, and I don't give a fuck how this happens. This was a lot easier argument to make in my brain about a month ago, before I got seriously attached for the rest of my life to the group of men who won "us" a 13th World Championship, and before the Championship Belt celebration became a worldwide phenomenon. This is obviously NOT my ideal solution to this issue. My ideal solution would be for them to figure this shit out like yesterday so my Packers can move onto their second, third and fourth straight titles without interruption.
But let us assume that these idiots rape the golden goose and we get to September with no agreement. I just want there to be football games. And I don't really want to have to watch the Omaha Nighthawks (as awesome as that is). I want to watch the Green Bay Packers, and I don't care who is wearing the uniforms. Anyone is better than no one. I don't care if we take the UW-La Crosse Eagles and suit them up as the Packers against some Bears impostors. At the end of the day, if Brett Favre has proven anything, its that I'm a fan of the Green Bay Packers above all else, and the men who are lucky enough to wear the uniform are secondary. These men come and go, often far too quickly, but the Packers franchise continues, and will continue forever.
So if the real players don't want to play, or the owners don't want to let them play, as far as I'm concerned, the league can go on without them. I will root for the Green Bay Packers if ownership decides to put a team on the field. So I guess by default I'm siding with the owners in this bullshit squabble.